Dales View Riding Centre
dalesview.com
 DALES VIEW RIDING CENTRE WAS STARTED IN 1992 BY MRS E.C. HEATH AFTER ATTENDING BISHOP BURTON COLLEGE OF AGRICULTURE WHERE SHE SUCCESSFULLY COMPLETED THE NATIONAL DIPLOMA IN EQUINE AND BUSINESS STUDIES. WHILST AT THE COLLEGE ELIZABETH ALSO ATTAINED THE BRITISH HORSE SOCIETY INTERMEDIATE INSTRUCTORS CERTIFICATE (BHS II). THIS CERTIFICATE IS AWARDED AFTER SEVERAL EXAMS HAVE BEEN PASSED IN STABLE MANAGEMENT, RIDING AND TEACHING.
PRIOR TO ATTENDING COLLEGE SHE WORKED AND GAINED VALUABLE EXPERIENCE AT FENCE RIDING SCHOOL WHICH WAS A BUSY LOCAL RIDING SCHOOL.
EXTRA EXPERIENCE ALSO CAME FROM WORKING FOR CHRIS McGRANN AT HIS COMPETITION AND LIVERY YARD NEAR HARROGATE.
ELIZABETH WAS ALSO AN ACTIVE MEMBER OF THE PENDLE FOREST AND CRAVEN HUNT PONY CLUB UP UNTIL REACHING THE UPPER AGE LIMIT. SHE HAS ALSO BEEN A PONY CLUB COMMITTEE MEMBER FOR OVER 20 YEARS, OF WHICH SEVERAL WERE AS CHIEF INSTRUCTOR.

PROP  MRS E.C.HEATH BHS II
          07884 960274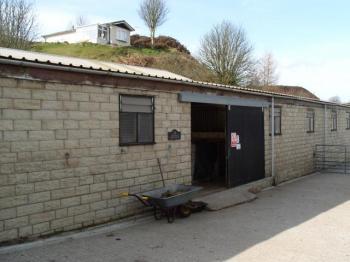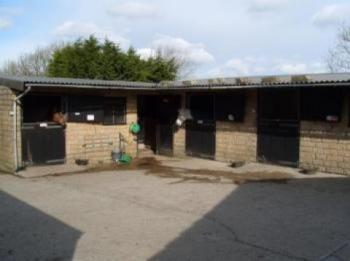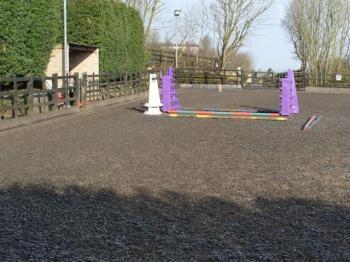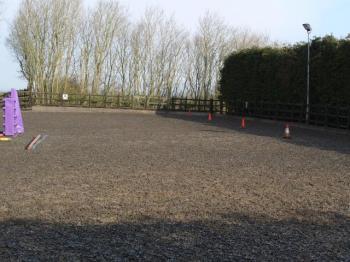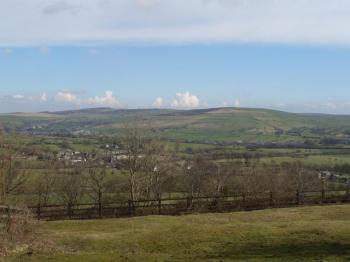 GRANDAD'S STABLE BLOCK IS HOME   TO 7 HORSES AND PONIES
 AT DALES VIEW RIDING CENTRE TUITION IS OFFERED IN STABLE MANAGEMENT, FLAT WORK, JUMPING AND LUNGEING.

RIDING LESSONS ARE AVAILABLE AS PRIVATE OR SHARED PRIVATE

FOR ALL ABILITIES FROM 7 YRS UPWARDS
LESSONS TAKE PLACE IN THE ALL WEATHER  40m X 20m FLOODLIT ARENA
 ALL LESSONS ARE TAUGHT BY ELIZABETH HEATH BHSII.
 THE RIDING SCHOOL ALSO HOLDS INTERNAL COMPETITIONS WHICH INCLUDE DRESSAGE, JUMPING, GYMKHANA GAMES AND THE ANNUAL SUMMER SHOW WHICH HAS CLASSES FOR ALL ABILITIES.
 JESSICA HEATH WITH LITTLE AND LARGE (SAM AND ROCKY)

THE ARENA IS SAND AND FIBRE

THE CONIFERS PROVIDE GOOD WIND PROTECTION
LESSONS ARE AVAILABLE FOR CLIENTS WISHING TO BRING THEIR OWN HORSE OR PONY.

 DALES VIEW RIDING CENTRE, HIGHER LANE, SALTERFORTH, BARNOLDSWICK, LANCS, BB18 5SH
                                                    07884 960274

COPYRIGHTDALESVIEW.COM ALL RIGHTS RESERVED.
 WELCOME TO DALES VIEW RIDING CENTRE